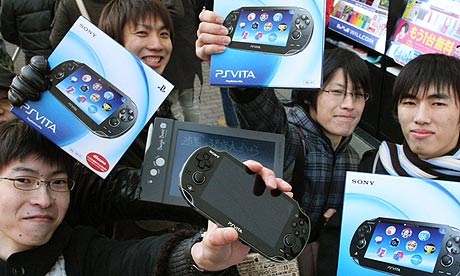 Recent sales figures have been revealed which reveal the most popular games and models......
Major Japanese retailer has said that they have been running out of Wi-Fi models with estimated sellthrough of that particular version at around 85%. The 3G version is currently at around 56%.
The best selling games are quite obvious; Uncharted, Dynasty Warriors and Everybody's Golf take the lead. However one title has been selling terribly and that is "Ridge Racer" it seems the Japanese public are aware of Namco's DLC based marketing system.
Sony have successfully achieved there target of forcing consumers to buy overpriced memory cards as stock is desperately low as over 90% of PS Vita owners have also purchased a memory card, with 32GB and 16GB memory cards sold out.
Are you shocked at the figures? Do you expect PS Vita to flop? Let us know in the comments below!
Source:
http://www.neogaf.com/forum/showthread.php?t=455283&page=52