Some bad news for us gamers as it has been confirmed that some titles will use Online Pass and a launch title is already using it......
Online Pass is something hated by us gamers, as companies like EA have been using them to gain some profit from used game sales and now it seems the portable market will also smoulder from this.
Hot Shots Golf is a launch title for the PS Vita and Japanese gamers have found out that buying the game used will result in no access to online multiplayer, and guess what you...you will need to pay $15 for an Online Pass.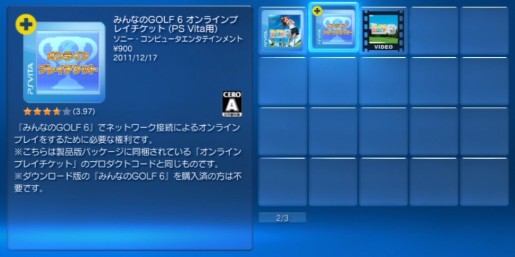 A separate Online Pass for Hot Shots Golf PS Vita
Another bone crushing fact, if you purchase a game via the PSN store, you will need to buy an Online Pass separately just to play the game online!
Angry? Let us know in the comments below!
Source:
http://www.justpushstart.com/2011/12/28/playstation-vita-to-have-online-pass-on-certain-games/